Previously known as Sophie Tremblay, it is no accident that time and time again, both critics and fans alike describe Sophie Day's voice as remarkably pure, spell-binding and brilliant. As a result, she has earned a strong reputation of one of Quebec's most sought-after young vocalists. Since her career debut, Sophie has performed in front of hundreds of thousands -including at the honorary doctorate performance for Joni Mitchell herself-, on multiple continents, in a multitude of productions and has won numerous awards.

Sophie's far-reaching experience as singer is enriched by her extensive background both jazz and the colorful traditions of French Chanson, leading to captivating musical moments, including her debut album Fleurs bleues (Distribution Select/Quebecor). Her upcoming album, a tribute to the great Clémence DesRochers, is set for release in the fall of 2020.

Although Sophie Day performs in diverse musical settings throughout the world, her expertise spreads beyond the spotlight and into her teaching studio. Sophie is sought out by high-profile professional vocalists and actors looking to improve their interpretation, range, tone, technique and endurance through private coaching. Additionally, since 2013, Sophie has been teaching voice at McGill University's prestigious Schulich School of Music in Jazz Performance.

Whether on stage in the world-famous role of Eponine in Les Misérables, or this spring / summer season as Marie-Jeanne in the concert version of the rock opera Starmania (Québec Issime), critics and spectators alike agree: Sophie Day is one of the most remarkable vocalists Montreal has to offer.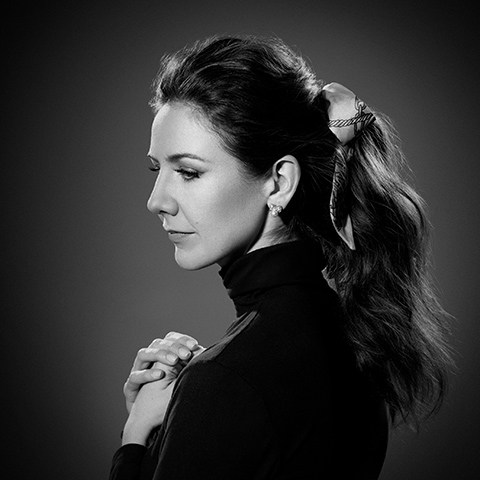 "A young woman of shocking talent!" - Journal de Montreal
"Sophie Day is an excellent performer and I believe we'll be hearing more about her in the near future" – Alain Brunet (La Presse)
"If there's one name to remember from this immense body of talent, it's Sophie Day." – La Presse (Montreal)
"We can already predict Sophie's significant career." Bruno Lapointe, Le Journal de Montréal
"Sophie's voice is just so remarkably sublime." – La Presse (Montreal)